Main Content











Reese Legacy Group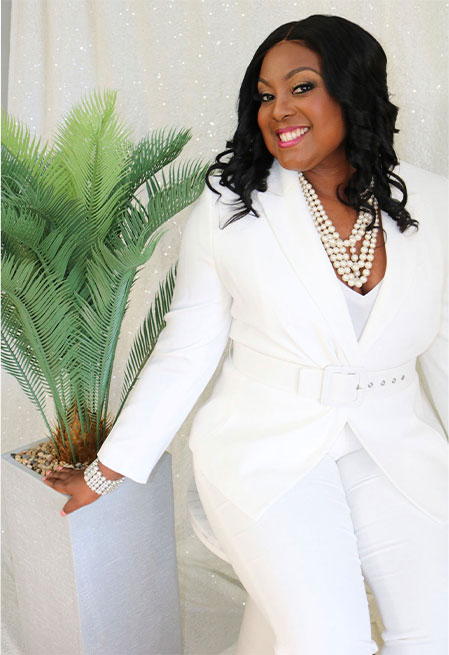 Hi there, I am LaShaunda Kay
Reese Legacy Group is dedicated to meeting the needs and wants of our sellers and buyers in the Hampton Roads, Virginia area. We are committed to making your dreams a reality, while carrying out the mission, values, and purpose of our firm. At Reese Legacy Group, you will find we have the ability to keep going forward towards your goals. Striving while not giving up when encountering obstacles and difficulties. We always put our client's first ensuring your legacy, goals, and dreams are our number one priority. Our agents at Reese Legacy Group are goal orientated and driven to excel in all things. Even when faced with adversity we will win and produce proven results.
To our buyers, our main goal is finding you a home that suits your quality of life, while using techniques and strategies that set you apart from other homebuyers. To our sellers we are innovative and work strategically to find qualified buyers, selling your property in a timely manner, and at a competitive price. Our brokerage mission is to become your life-long partner in real-estate creating lasting relationships that build on-going legacies.The vision of our firm is to support you with building an inheritance for your future generations setting in stone morals, values, and financial stability. Remember with Dedication, Determination, and Drive you will be able to turn your dreams into legacies.
read more
In the Media
LaShaunda Kay
It is with great pleasure that LaShaunda Kay welcomes you to Hampton, and to her website. With years of experience in the market, she knows how crucial it is for you to find relevant, up-to- date information.
LaShaunda Kay's adventure In Real Estate
permalink

Most homebuyers start the process anxious, excited, nervous, and some are downright terrified. It's natural. A home is the largest and most expensive purchase that most people will make in a lifetime. It can either turn out to be a complete financial disaster or a smart long-term investment. The person standing between it being a...

permalink

There are many reasons why it may be time to sell your home. You may need more space to make room for a growing family or you need to downsize after your kids leave the nest. Whatever your motivations, you want to make sure that you're timing it right. If you sell when home prices...

permalink

There are two ways to think about remodeling projects that will boost your home's value; you can get one or two major remodels done or opt for a bunch of small fixes. Depending on your budget and your timetable, one approach may be better for you than the other. For instance, if you have an...
Excellent experience and I will definitely refer friends and family. She helped my husband and I purchase our first home after getting married. We both work and have a busy schedule so she made it easy and convenient for us and was there to guide us through the process.. . .

My husband and I purchased our first home together in November 2016. The entire process was new to me but Lashaunda never made me feel this way. She understood the importance of getting us our first house and followed up on ALL angles possible to ensure that we would be able to attain our new. . .

Dr. LaShaunda Kay was a great fit for my housing needs. I Was a first time home buyer and was young and clueless of the homeownership world. Through the process I wanted to give up and say forget it but Mrs. Kay kept a positive attitude. When obstacles were faced, she went head on to. . .